RENT THE ENVIRONMENTAL LEARNING CENTER
Are you looking for a meeting place that will inspire creativity, harness focus, and promote productivity? Look no further than Westcave Preserve - the natural treasure of the Texas Hill Country. Westcave's award-winning Environmental Learning Center (ELC) will provide the perfect space for your next meeting or day retreat. The ELC is nestled under native Ashe juniper and live oak trees atop a scenic cliff overlooking the Pedernales River. The building is a model of sustainable building design and includes ground-source heating and cooling, a solar energy panel, and a rainwater harvesting system. The ELC can accommodate 65 people comfortably and be configured in several ways to best meet the needs of your group.
DAILY RENTAL FEES : Tuesday - Sunday:
PRICING
Email for a quote: info@westcave.org
NONPROFIT PRICING - please call for inquiries
DAILY RENTAL INCLUDES:
(14) Plastic 6'0" folding tables
(45) Padded folding chairs, (20) Unpadded folding chairs
(2) Mounted projection screens, (2) Mounted Dry Erase boards
(2) Flip Chart Stands, (2) Extension cords
Wireless satellite internet: Since connection speeds may vary, it is recommended for all presentation and meeting materials to be downloaded prior to arrival at Westcave.
Additional rentals: Flip charts, a computer projector and/or a portable sound system may also be rented for an additional fee. Groups are also welcome to bring their own projector, flip charts, flip chart stands, etc.
Food: Westcave staff are happy to provide a local vendor list for catered meal options. Please note that we are unable to provide any refrigeration or freezer space at this time. A water fountain is available outside the ELC.
Other: Our low impact and environmental mission includes using composting toilets to reduce water consumption. Carpooling is encouraged and bus parking is available. We kindly ask that all groups use paper products instead of styrofoam and we encourage reusable products over single-use plastics.
Please call to discuss availability, reserve a date or schedule a visit to see the facility.
24814 Hamilton Pool Rd.
Round Mountain, TX 78663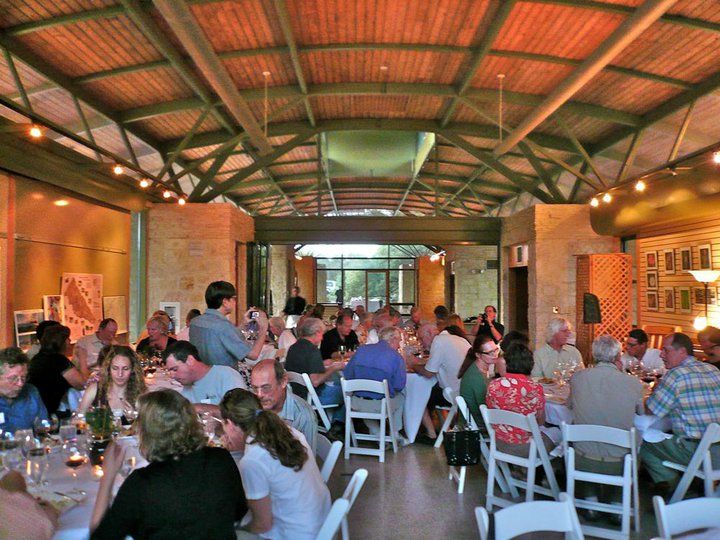 Interested in reserving space for a wedding or reception?
The Warren Skaaren Environmental Learning Center is a beautiful facility to host a small wedding or reception. Rental rates vary, depending on the month, day of the week and space used. For more information and available dates, please email info@westcave.org or call 830.825.3442.