Forty years ago, the Westcave founders kicked out the Trespassers. Now we want to invite them (and you) back for a Big Ball!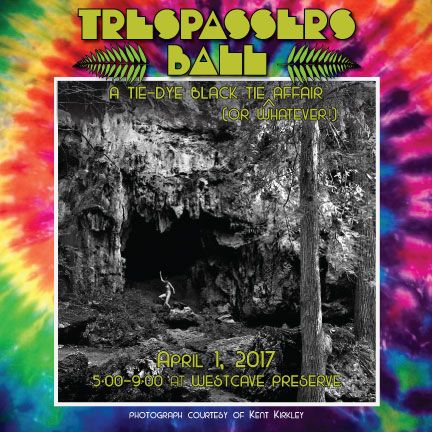 Photograph by Kent Kirkley, Invitation design by Kelsey Aschenbeck
What's Happenin' at the Ball?
Canyon & Upland Trail Hikes | Audio Interviews (confess your trespassing sins & tell other Westcave stories)
Dancing to hits from the '60s & '70s | Music Circle | Star Party | Photo Booth | Trash Art Installation | Local Food & Drink
Attire
Tie Die, Black Tie, a mixture of both, or whatever!
Bring Your
Personal Westcave Story | Musical Instrument & Talent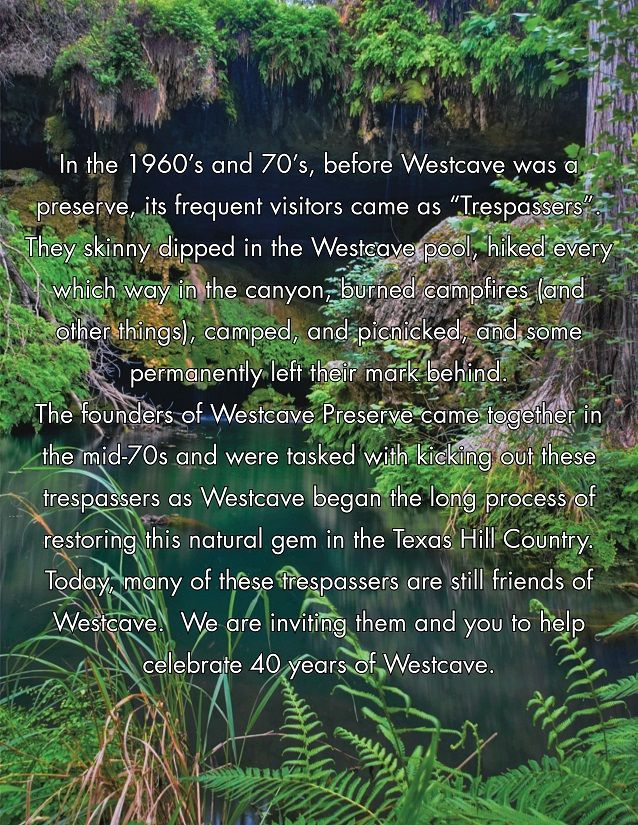 Proceeds from the Ball support Westcave's mission to inspire people to develop lifelong practices of enjoying and protecting nature.
Westcave accomplishes this through educational programs, collaborative alliances, and conservation of our beautiful 76-acre Preserve.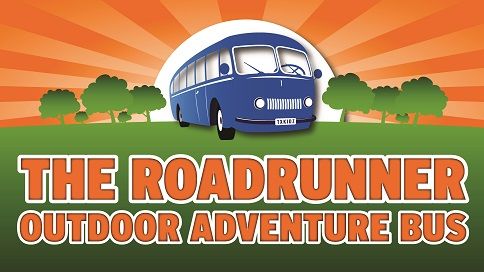 Transportation
Due to limited parking on the Preserve, shuttle accommodations will be provided by the Roadrunner Outdoor Adventure Bus. We strongly encourage guests to utilize this service and enjoy the scenery of Hamilton Pool Road.