PILLOW PARK PROJECT
Parks with a Purpose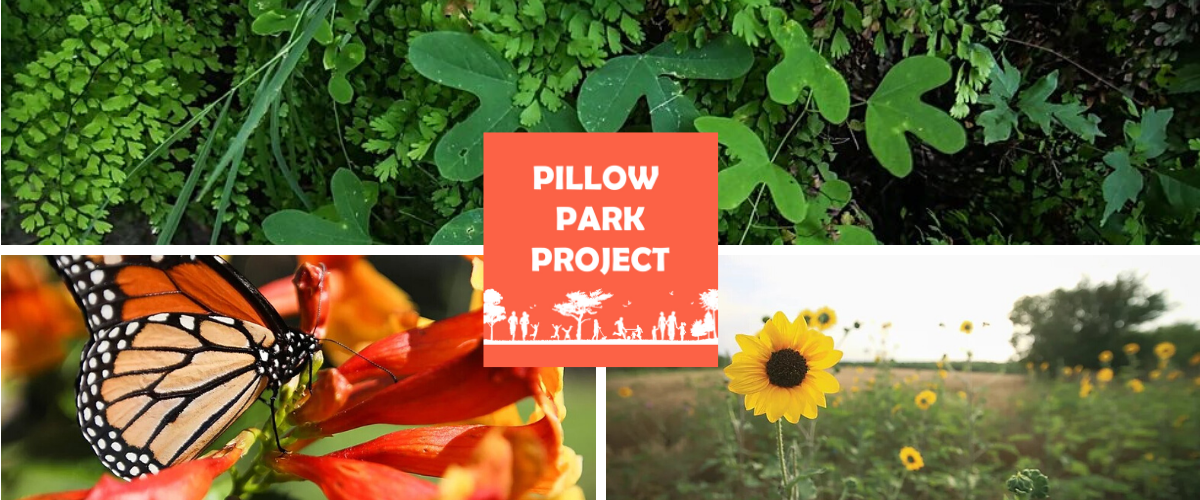 Map: Pillow Park Design
This is a tentative plan that is subject to change. Not all elements are drawn to scale. This plan is intended to give the viewer an idea of plans in each particular area of Pillow Park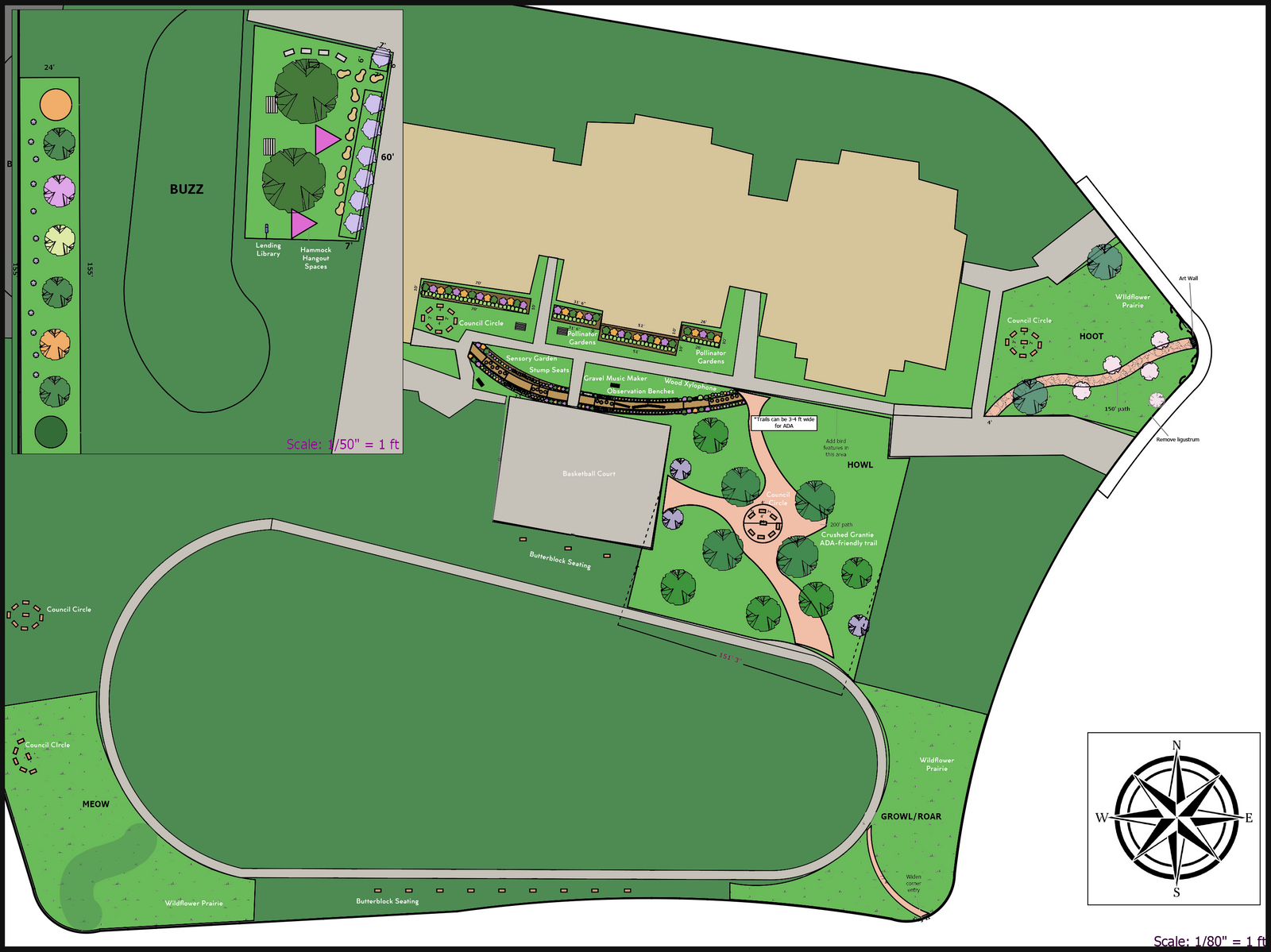 COMMUNITY LED DESIGN
Community parks are a meeting place for humans and urban wildlife alike. If designed correctly, they can be a place to build community and commune with nature. We believe that the people who know best about how a community park should be designed are the community members who use it. That's why we are placing a priority on community input for the upcoming Pillow Park renovations: The best Pillow Park is one that will reflect the needs of the North Shoal Creek neighborhood.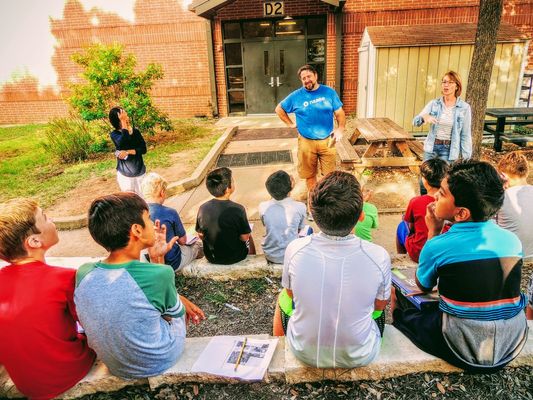 ECOLOGICALLY-INFORMED
Our team has backgrounds in ecology, sustainable landscape design, and outdoor education. Our aim is to listen to Pillow Park community members to design their ideal park while incorporating elements that optimize the space for humans and biodiversity. Studies show that time spent outdoors, immersed in green spaces with abundant species diversity helps improve the mental and physical well-being of people. We want to create a park that provides these nature immersion opportunities and in the process, create healthier, more welcoming habitats for urban wildlife like pollinators and birds to thrive.
Pillow Park Hours
Monday - Friday
Saturday - Sunday:
TREVOR HANCE

PROJECT LEAD

DR. JADE FLORENCE

SUSTAINABLE LANDSCAPE DESIGNER - WILDER CO.

MEGAN O'CONNELL

ECOLOGICAL RESEARCHER - UT AUSTIN

SHELLY ENGLEMAN, PhD

CUSTOM EVALUATION & RESEARCH SUPPORT CONSULTANT

RAUL VALLEJO

PARENT SUPPORT SPECIALIST

DR. SHALENE JHA

PROFESSOR, UT AUSTIN