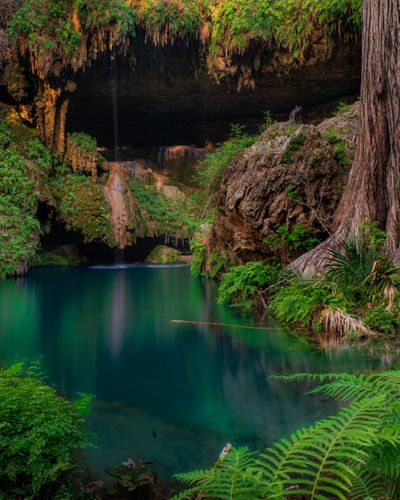 Westcave Remembers Richard Nixon
(aka - Happy Earth Day, Mr. President, you did a good thing!)
Richard Nixon spent the last years of his life officing in Manhattan. One afternoon in 1993, John Whitaker, who served as Nixon's Deputy Assistant to the President for Domestic Affairs and Under Secretary of the Interior, was in Nixon's office as the former President looked out the window onto Park Avenue and pondered his legacy.
After a few moments of silent staring at the busy sidewalks, Nixon muttered that he hoped he'd be remembered "for doing good things." Whitaker reminded the President that he was the executive who signed the Clean Air Act, the Clean Water Act, the Endangered Species Act into law, and created the Environmental Protection Agency, and NOAA, saying, "Mr. President, you'll be remembered as a great environmental president!"
Nixon reportedly said, "God, I hope not!"
This week we celebrate the 50th Earth Day
The celebration was born as Nixon ("the incredibly reluctant environmentalist"), was satisfying an electorate who organized as color television brought images of a massive oil spill in California and an Ohio-river-on-fire into the American living room.
It's a heck of a coincidence that the world has come to a halt in the month leading up to this milestone anniversary. People these days see more mountains than air pollution, families are exploring "sidewalk wilderness," and, if you listen, you'll hear the sound of kids playing in backyards. As one writer said, "it's as if our planet is taking a deep breath while many people are holding theirs."
As we beat this virus (note: we will), it is inspiring to see elected officials prioritize physical health and mental wellness through experiences outdoors and in nature. Indeed, Governor Abbott's first step in his "Plan to Re-open Texas" was to re-open our Texas State Parks, crediting wild spaces with physical and mental health benefits for individuals and families.
Westcave is an iconic wild place that seems almost otherworldly, and magical. We have succeeded for almost fifty years because our community remains committed to an ethic born of that first Earth Day. What started as a group of explorers, "hippies," and adventure-seeking trespassers en route to a secret swimming hole has transformed into one of the most established and respected conservation organizations in Texas.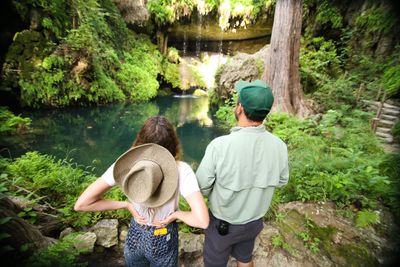 We succeed because our spirit of adventure, exploration, recreation, and community lives in us at every level, from wildspace conservation and education, to community-building and place-making. We succeed because we advance our mission, patiently and intentionally, recognizing the land as a storyteller, holding experiences that heal. And, we succeed because we have always prioritized the value of time in nature as the cornerstone of elevated literacy, wellness, health, and human development.
We see the fruits of our work in our dedicated volunteers who "make the magic happen" at our Preserve, in our scientific work studying the relationship between the Trinity Aquifer and our waterfall, and in the faces of the children who visit and experience a wild place for the first time. We also see it in our success at the City of Austin and in local school districts through our work creating the Children's Outdoor Bill of Rights and in our current efforts that are transforming an elementary school campus into "Pillow Park" that will be shared and celebrated by the entire community.
We proceed, aware of the world around us, responding nimbly to risks ever present, and navigating our way to a more informed tomorrow. This is a transformative time, and candidly, it is exciting. Our work, rooted in decades dedicated to restoring one of the most beautiful places on earth, is now considered "innovative," and our expertise is shifting to support individuals, communities, municipalities, school districts, and private companies as they reframe their minds and lives towards a healthier, more intentional, and more informed tomorrow.
Thank you President Nixon… whether you like it or not, you did a good thing.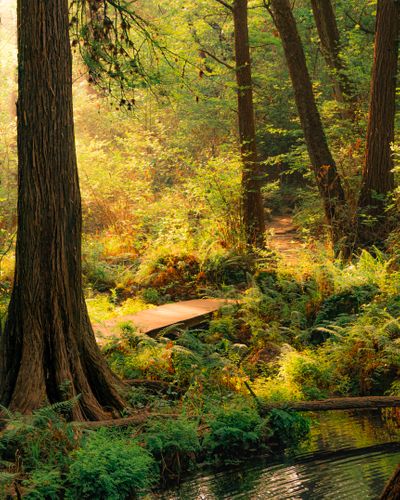 WESTCAVE IS OPEN ON A LIMITED BASIS
Westcave Preserve is open to our members and volunteers on a restricted and regulated "one family at a time" basis.
Please sign up for a membership and you'll hear from us about these special opportunities.
As always, our most sincere thanks for supporting our work.
Happy Earth Day everyone.
I look forward to seeing you on the trail soon.
Best,
Trevor Hance
Executive Director and CEO