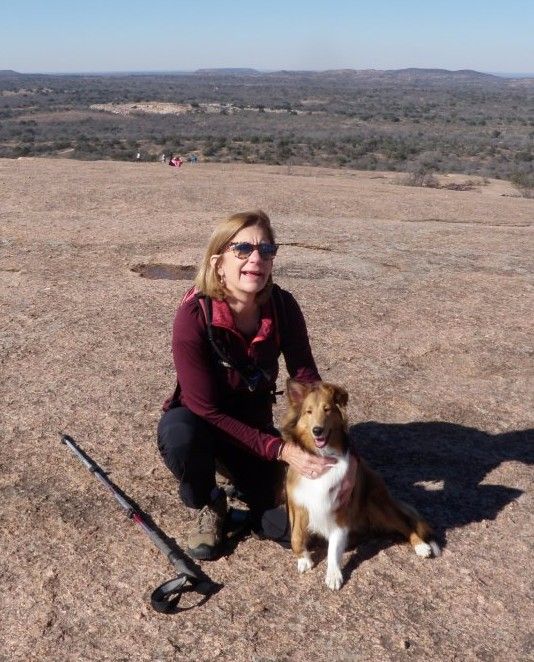 SUZY ROWLEY, NEW VICE CHAIR OF WESTCAVE BOARD OF DIRECTORS
In 2015 Westcave competed for and won an $80,000 grant from Impact Austin. The process was a remarkable learning opportunity and resulted in securing the needed funding to buy and refurbish our Roadrunner Outdoor Adventure Bus. Another significant bonus was getting to know one of the board members of Impact Austin, Suzy Rowley, who provided stellar guidance along the way.
Shortly after being awarded this important grant, we invited Suzy to join Westcave's Board of Directors. Suzy is an Austin native, a Master Naturalist, and an avid outdoors woman who has biked and hiked all over the US. She was also very involved with Boy Scouts while raising two sons in Central Texas. Her professional life experience includes owning an advertising agency, ProActive Media, and serving as Executive Director of The Texas Heritage Songwriters Association.
Since joining the Westcave Board of Directors, Suzy has been a leader in planning both our Celebration of Children in Nature as well as our recent Trespassers Ball – sharing with us her extensive range of lifelong relationships and connections with area artists, restauranteurs, and other friends. Most recently, she has accepted the position of Vice Chair of the Westcave Board of Directors.