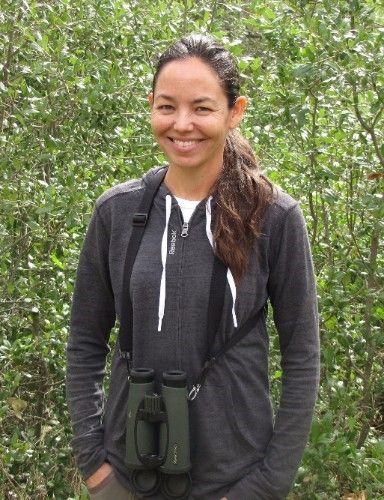 SPOTLIGHT: DAWN HOUSTON, AVIAN EXPERT
Avian Biologist, Secretary of Westcave's Conservation Committee, and 2016 Westcave Conservation Volunteer of the Year, Dawn Houston, can be found at the Preserve at least once a week during the bird breeding season. Dawn has been volunteering at Westcave since 2014. She began by helping out at Volunteer Workdays, the annual Christmas Bird Count, and other special conservation projects that required a few extra hands.
Dawn approached the Conservation department staff in 2015 about conducting pro bono bird surveys on the newly acquired Uplands as well as Golden-cheeked Warbler surveys. She has continued to annually survey and report on the status of Westcave bird territories and abundance.
Over her years volunteering at the Preserve, Dawn has continued to bring new ideas to the table. She took the lead in guiding the Weekly Bird Walks which commenced this Spring, as well as leading Golden-cheeked Warbler Walks, and helping in a collaborative warbler-banding project between Westcave Preserve, the City of Austin, and Travis County.
We at Westcave are so appreciative of Dawn's many contributions to the Preserve! She is a knowledgeable guide, experienced biologist, and as always full of new ideas. Without Dawn, we would be missing extremely valuable avian data.
THANK YOU, Dawn, to your service for conservation!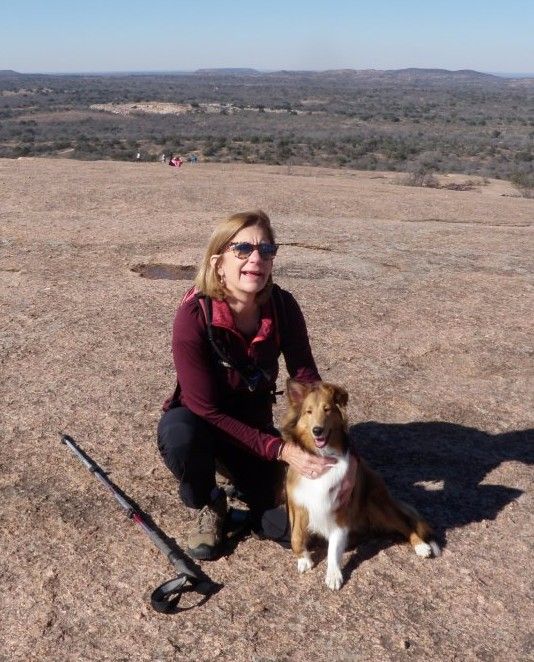 SUZY ROWLEY, NEW VICE CHAIR OF WESTCAVE'S BOARD OF DIRECTORS
In 2015 Westcave competed for and won an $80,000 grant from Impact Austin. The process was a remarkable learning opportunity and resulted in securing the needed funding to buy and refurbish our Roadrunner Outdoor Adventure Bus. Another significant bonus was getting to know one of the board members of Impact Austin, Suzy Rowley, who provided stellar guidance along the way.
Shortly after being awarded this important grant, we invited Suzy to join Westcave's Board of Directors. Suzy is an Austin native, a Master Naturalist, and an avid outdoors woman who has biked and hiked all over the US. She was also very involved with Boy Scouts while raising two sons in Central Texas. Her professional life experience includes owning an advertising agency, ProActive Media, and serving as Executive Director of The Texas Heritage Songwriters Association.
Since joining the Westcave Board of Directors, Suzy has been a leader in planning both our Celebration of Children in Nature as well as our recent Trespassers Ball – sharing with us her extensive range of lifelong relationships and connections with area artists, restauranteurs, and other friends. Most recently, she has accepted the position of Vice Chair of the Westcave Board of Directors.