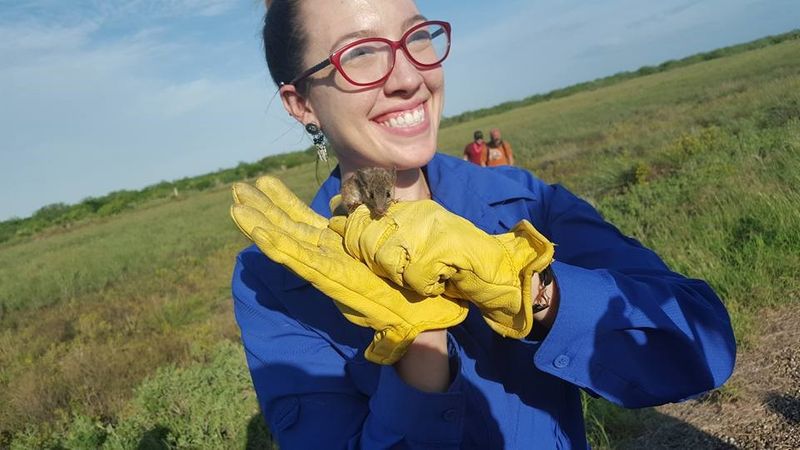 SPOTLIGHT: CONSERVATION ENTHUSIAST AMANDA
Featuring our dedicated Conservation Intern, Amanda Carroll Fernandez, who started her time at Westcave in February 2017. She received her Bachelors of Science in Wildlife Biology from Texas State University in December 2016. Amanda is also accredited as an Associate Certified Wildlife Biologist through the Wildlife Society. Her interests include habitat restoration and conservation, resource conservation, wildlife policy, wildlife management, and any research to aid in the preservation of our planet's wild species. Amanda hopes to have a significant career in Environmental Conservation and Wildlife Policy.
During her time at Westcave, she has enthusiastically been involved in numerous projects including:
· Non-native Plant Removal
· Hog Management
· Feeder Watch – Citizen Science (Cornell Lab)
· Monarch Waystation Maintenance
· Seasonal Bird Walks
· Volunteer Management
· Trail Maintenance
· Nesting Box Surveys
· Maintenance of Bird Blinds
· Dragonfly Surveys
· Water Quality Testing
· View-shed Clearing
· Salamander Surveys
· Painted Bunting Abundance Surveys
· Monarch Butterfly Workshop
Recently, Amanda has implemented a new program at Westcave. She has been approved to initiate the third Texas Chapter of FrogWatch USA. Currently, she is gathering volunteers and developing training materials to kick start the season. "FrogWatch USA is a citizen science program of the Association of Zoos and Aquariums (AZA) that provides individuals, groups, and families with an opportunity to learn about wetlands in their communities and report data on the calls of local frogs and toads. Data have been collected since 1998 from every state in the United States. FrogWatch USA data contribute to our understanding of local diversity and seasonality of species, allow for trend analysis and interpretation, and may be used to suggest management practices or determine additional areas of study."
Amanda is eager to contribute data to FrogWatch USA that will ultimately assist with long-term and large-scale conservation efforts.