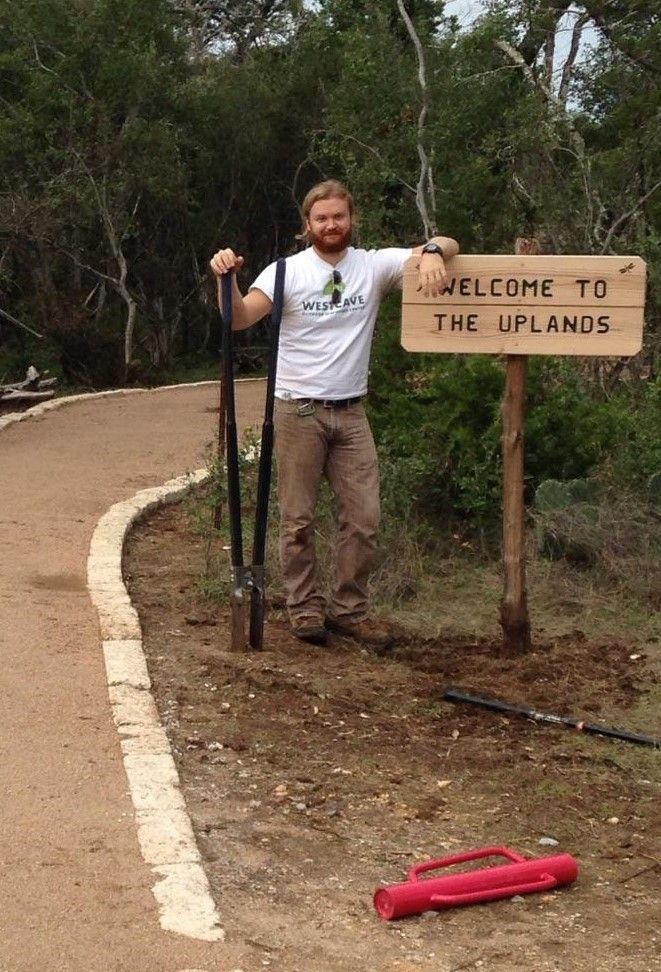 SPOTLIGHT: BEAU WADLEY, CONSERVATION INTERN
last semester as a Geography student at Texas State University, Beau dove into many Westcave conservation projects. He played a pivotal role in overseeing and implementing two major projects on the Preserve:
The installation of a new wheelchair-friendly trail leading visitors to the Ahrns Grove (near the head of the Uplands Trail).
The Preserve's ongoing prairie restoration project including the Leap Day 2016 prescribed fire. Beau mowed and weed whacked fire containment lines, observed as the prairie was set on fire, plowed and reseeded the prairie with native grass seeds, and got dirty cleaning up the fire's remnants.
While Beau managed everything the Conservation Team threw at him, he also took time to pursue his keen interests in mycology by studying the local fungi on the Preserve. He was also involved in monthly water quality sampling, dragonfly surveys, salamander surveys, bird surveys, trail maintenance, non-native plant removal, and endangered species habitat management. Hats off to Beau and a huge THANK YOU from all of us at Westcave for all of your hard work in conservation!