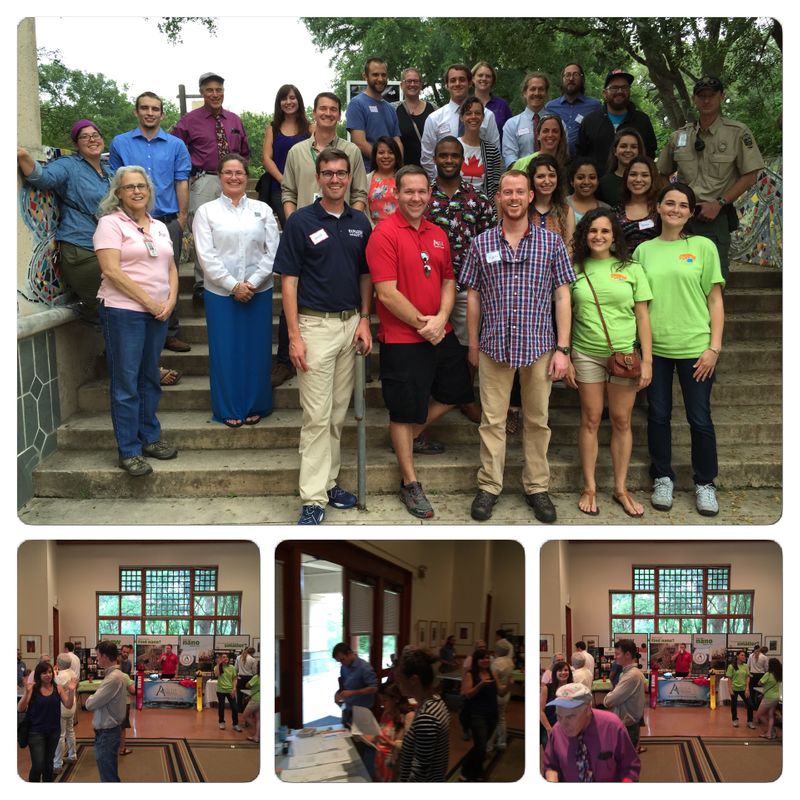 EXCITING ADDITIONS TO OUR NATURAL LEADERS PROGRAM, THANKS TO TPWD GRANT
We're delighted to share that Westcave was recently named one of just 26 recipients for a 2015 Texas Parks and Wildlife CO-OP grant. This $39,000 grant will support a significant expansion of our Natural Leaders Network (NLN) of Austin.
NLN Austin works with youth and young adults ages 16-29 who are interested in becoming leaders in environmental education, outdoor recreation, and conservation. Currently, NLN Austin offers networking opportunities through meetups and career fairs. Our program expansion will feature two exciting components:
A five-day Legacy Camp to be held for 25 NLN Austin members at Shield Ranch in spring 2016
Quarterly conservation projects to be hosted for members at Guadalupe River State Park, Pedernales Falls State Park, Westcave Preserve, and Shield Ranch
Natural Leadership Camp will focus on creating our next generation of environmental stewards and leaders, and will be developed in partnership with the national Children & Nature Network, with the aim of creating a prototype for developing other regional camps across the U.S.
Westcave will be actively collaborating with a number of partners to host camp and year-round conservation projects. Special thanks to The Meadows Center for Water and the Environment, Texas Parks and Wildlife, El Ranchito, Shield Ranch, El Buen Samaritano Episcopal Mission, Explore Austin, Texas Children in Nature, and the Children & Nature Network for their generous support and partnership!
Highlights of our inaugural Austin Legacy Camp include:
Nature immersion and outdoor recreation including an overnight backpacking trip at Shield Ranch
Inspirational speakers who are environmental leaders and heroes
Valuable training in Water Quality Testing
Programs highlighting job opportunities with top-notch environmental organizations
Members of the Natural Leaders Network of Austin have much to look forward to in the months ahead. And in the years ahead, our community will be greatly benefited by the contributions of these amazing young people.