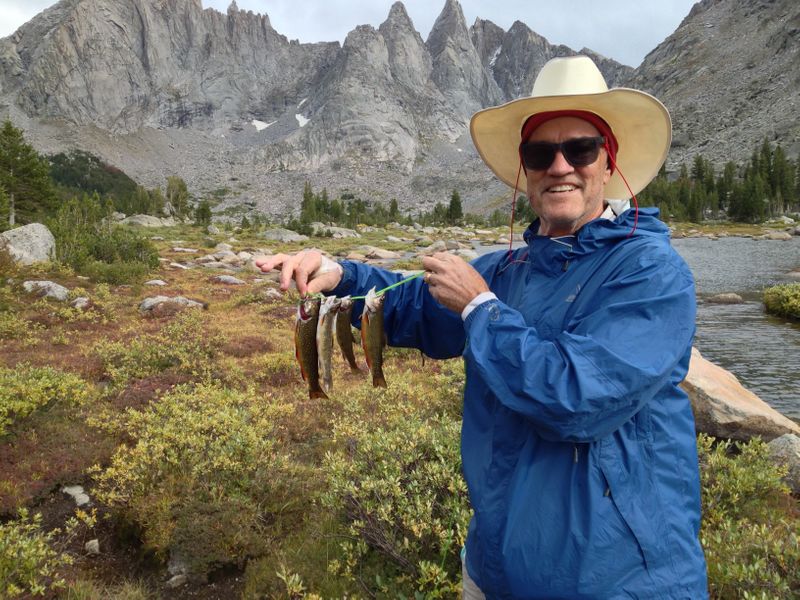 BUDDY STEELE - RETIRING BOARD CHAIRMAN
In 1998 attorney Buddy Steele moved from Dallas to help open the Austin office of what is now the Locke Lord law firm. Shortly after getting his feet on the ground, he began looking for a volunteer opportunity with an organization dedicated to outdoor education. Westcave is grateful (and lucky!) that he chose us! As a long time camper and camp counselor at the YMCA Camp Grady Spruce and a dedicated outdoorsman, Buddy fully embraced the value of connection to nature, sunshine, hot summers, and cold rivers.
Two decades later, Buddy remains an essential leader among Westcave's Board of Directors, serving as Chairman for the past three years. Under Buddy's direction, Westcave has won a grant from Impact Austin to fund the Roadrunner Outdoor Adventure Bus; hosted an international summit on Technology in Nature; advanced the development of our Uplands to include two new loop-trails, a Monarch way-station, a bird blind, and a prairie restoration project; launched new education projects: Girls Outside and Blair Woods After School program; and seen significant increase in visitation to our Preserve.
As Buddy looks back and ahead, he writes, "It has been a privilege and a pleasure to have served as the Chair of Westcave's Board for the past several years. One couldn't ask for a better group of Board members to serve with nor a more dedicated and energetic staff, led by our inspirational Executive Director Molly Stevens. More great things lay ahead for Westcave as my friend Suzy Rowley takes the reins as our next Board Chair. I'm lucky to have been along for the ride – and a great ride it's been."
Buddy's term as Board Chairman ends this month and we are very indebted to him for all he has done to help shape Westcave into the innovative and successful organization it has become.