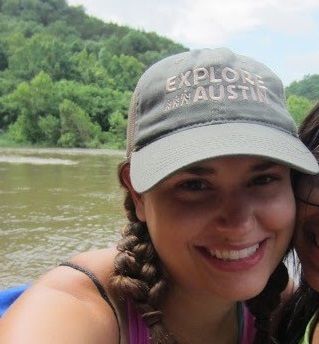 Shannon Messer
Shannon is originally from Corpus Christi. She graduated from Texas State University with a Bachelor's degree in Elementary Education. Throughout her studies, she became very interested in working with children with reading disabilities and stayed at Texas State University. She earned her Master's degree in Special Education specializing in Learning Disabilities and Inclusion. Shannon is now teaching for the Austin Independent School District.
Shannon is a mentor in Explore Austin, a Coach for the after school running program, Girls on the Run, and is a member of the Sierra Club and Children in Nature Collaborative of Austin. In the summer time, works for Skillpoint Alliance in their STEM camps.
When she is not working, her favorite outdoor activities include camping, running, biking, rock climbing, surfing, hiking and swimming. Taking after her parents, Shannon is a lover of the outdoors and grew up enjoying nature. Her earliest memories involve camping at the Frio River with her parents.