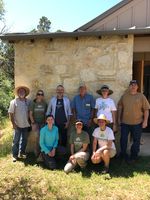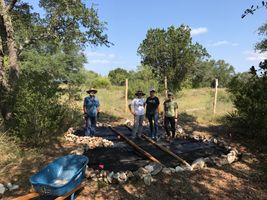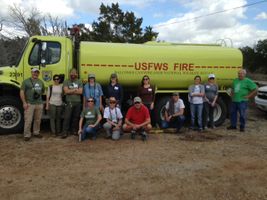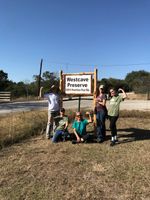 HAVE FUN WHILE SUPPORTING WESTCAVE WITH YOUR TIME AND TALENT
Sign up to join our team of extraordinary volunteers!
Our Preserve in Southwestern Travis County and Administrative offices in downtown Austin provide a wide variety of exciting and educational volunteer opportunities. Please fill out our volunteer form and we'll contact you to find an ideal project that fits your interests and availability.
Conservation
Westcave relies on volunteers to support conservation efforts. Projects can vary widely, some examples are: land management, trail work, invasive species control, prairie restoration, various research projects, or small construction projects.
Research programs are another way to get involved. Currently, Westcave participates in many on-going research projects such as, FeederWatch, Dragonfly Pond Watch, FrogWatch, and others. To participate, contact Conservation Specialist, Traci Foulkes, traci@westcave.org
Our staff and volunteers have fun and work hard. If you are up for both, Westcave is your place, we welcome all levels of talent.
2020 Conservation Workdays (weather permitting)-
March 27
April 24
May 15
June 5
September 25
October 7, 16, & 21
November 6
Westcave offers additional opportunities to volunteer during the spring and fall months. Sign up on the Westcave Conservation calendar using the following link. http://vols.pt/PyseYb
For more details on conservation workdays and opportunities contact the Conservation Director, Amber Ahrns Gosselin, amber@westcave.org
Learn More about Conservation Programs and Volunteering at Westcave
Education
Interested in volunteering at our welcome desk, train to become a tour guide or want to help educate youth on weekday field trips? We make memories year round and are always excited to have new volunteers join in the fun. Contact Education Director, Paul Vickery, Paul@Westcave.org