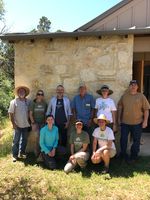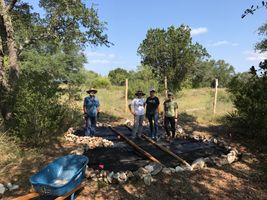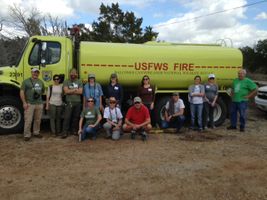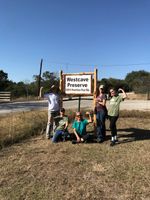 HAVE FUN WHILE SUPPORTING WESTCAVE WITH YOUR TIME AND TALENT
Westcave relies on volunteers to protect and share the knowledge of this beautiful Preserve so current and future generations can enjoy it. Come join in the fun and see where your time and talents can support Westcave. We welcome all levels of talent. Sign up to join our team of extraordinary volunteers!
Conservation
Projects can vary widely and may include land management, trail work, invasive species control, prairie restoration, and small construction projects.
Research Programs: Get involved with Westcave's many citizen science based projects. These include: FeederWatch, Dragonfly Pond Watch, FrogWatch, and others. Click here to learn more about our research.

Spring and Fall Work Days: Westcave offers additional opportunities to volunteer during the spring and fall months.
For more details on conservation workdays and other opportunities contact the Conservation Director, Amber Ahrns Gosselin, amber@westcave.org
Education
Projects are not limited to but include:
Welcome Desk: Greet visitors, answer questions, sign guests up for tours or trail access and point out the various features of the visitor center. There are weekday and weekend options.

Docent/Tour Guide: Share the scripted knowledge about the local flora, fauna, geology, and Preserve history as you lead weekend visitors on guided tours through this natural gem. The script and relevant training will be provided.

Educational School Program: Help the staff with the weekday school programs. Assist, co-teach or lead a group of students based on your comfort and skill level. Some additional training is required. Learn more about Education Programs at Westcave
For more details on volunteering for educational programs contact the Environmental Education Program, meagan@westcave.org
Special Events & Outreach:
Help spread the word about Westcave's land and its programs and initiatives. Westcave attends many community events including, but not limited to: Austin Earth Day, Zilker Kite Festival, and others throughout the year. We also host our annual Celebration of Children in Nature Awards Dinner event every September.