CONSERVATION VOLUNTEER OPPORTUNITIES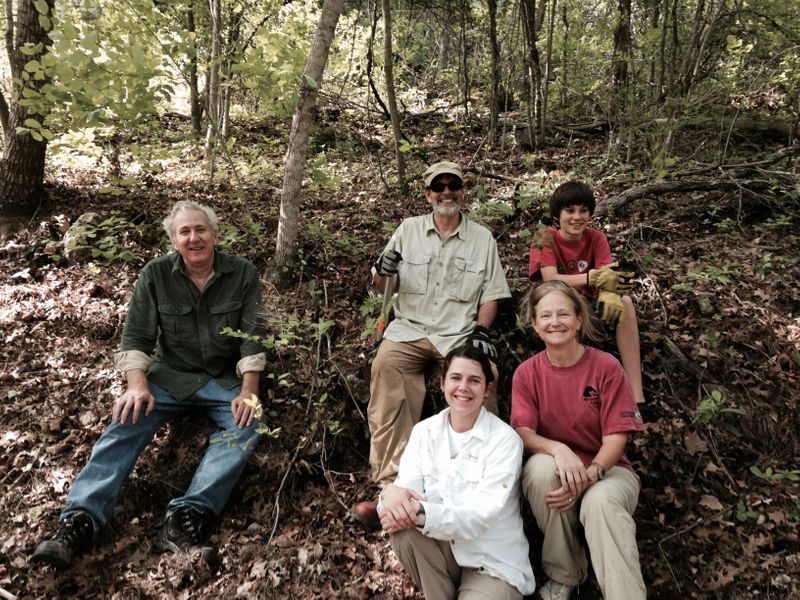 Trail Building & Maintenance - Help us with trail building and maintenance as needed. This may include mowing, replacing posts, replacing/building steps, general maintenance on trails. Flood damage clean-up for trails and fences when needed.
Vegetation Management – Work with a staff member to remove non-native and invasive plant species, golden-cheeked warbler habitat management, control over-growth along trails, and conduct vegetation surveys on rare and endemic species.
Group Work Day- Available in the Spring and Fall, weather permitting. We also have random workdays when staff needs some extra helping hands. Projects are based on what conservation projects are currently in need of help.
Weekday Welcome Desk - Greet visitors and guide them through the features of the visitor center. Inform visitors of self-guided hiking on the Uplands and collect payment as they sign up.
Research projects-Westcave is currently involved in many research projects. Help staff collect data for Dragonfly surveys, Water Quality monitoring, Nestbox checks, FeederWatch program, Monarch Waystation, bird surveys, vegetation surveys, etc.
Miscellaneous Projects – A wide array of projects are always in the works. These include, but are not limited to: bird blind construction, butterfly garden expansion/maintenance, salamander surveys, prairie restoration, new trail scouting and construction, cabin restoration, etc.
*Kids are welcome with a participating adult, depending on the project. Please contact Conservation Director, amber@westcave.org or call 830-825-3174 to become a volunteer.