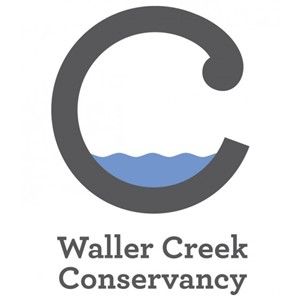 Waller Creek Conservancy
Waller Creek represents the largest urban creek in the nation to undergo the level of transformation the conservancy envisions. This project will completely transform how disconnected entities and interests relate and interact with each other.Mission
The Conservancy transforms and sustains Austin's Waller Creek creating an extraordinary urban place that connects, surprises, and inspires all of us.
Vision
Waller Creek is an iconic and flourishing public place reflecting Austin's diversity and dynamic spirit. Founded on the bedrock of great design, it renews the natural environment, fosters the creative arts, and nourishes authentic and uplifting experiences. It is a beloved and vital green artery that serves as a model for transforming urban life.
About
Running from Waterloo Park at 15th Street to Lady Bird Lake, Waller Creek has the potential to become Austin's vital green artery. Waller Creek touches many of the things that shape Austin's identity, including UT, the Texas Capitol grounds, a growing medical complex, our famous music and entertainment district, Austin's Convention Center, Rainey Street district, Butler Hike and Bike Trail, and Lady Bird Lake. Imagine this 1.5 mile area connected with a series of parks and trails through the heart of downtown.