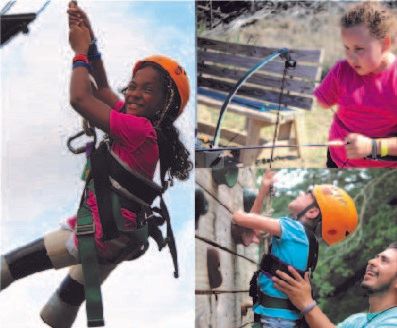 E. LEE WALKER AWARD FOR COMMUNITY COLLABORATION
Variety, the Children's Charity of Texas
Variety, the Children's Charity of Texas, provides opportunities for children with special needs to engage in accessible play in the great outdoors and empower through nature and adventure. Through Variety's Peaceable Kingdom Retreat for Children, an all abilities camp facility, over 7,000 children participate in recreational opportunities through the Environmental Education Program, Weekend Program and Summer Program each year. As a true collaborative force, Variety operates on a partner model which allows for their staff to work alongside qualified medical professionals, social workers, paraprofessionals and parents to ensure each group of campers receive the highest quality experience.
Variety's collaborative efforts are helping to create a more inclusive world without isolation and stigma for children with special needs and their families. Whether children are attending a day-long field trip or a week-long summer camp at the Peaceable Kingdom, every child's experience is rooted in the idea that being outdoors cements children's learning - about themselves, their natural environment, and the world around them – and that everyone deserves to enjoy the benefits of nature.
ABOUT LEE WALKER
Lee Walker has established himself as the quintessential collaborator, some might say a collaborator magnet, and so our award for community collaboration is presented in his name. Lee served as the chair of the Westcave Board, and has been its primary benefactor, for more than 25 years. It was Lee's skill at collaborative leadership that generated the funds to build our fabulous Warren Skaaren Environmental Learning Center and those same skills have guided Westcave in a new and expanded strategic direction.