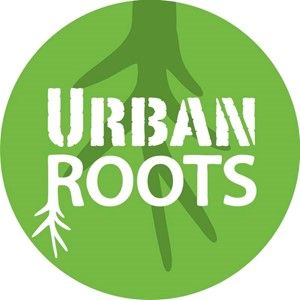 Urban Roots
Urban Roots uses food and farming to transform the lives of young people and inspire, engage, and nourish the community.
We believe that empowered youth can nourish our community in so many ways, and we are thrilled to be celebrating 10 years of this work. By engaging youth leaders on our 3.5 acre farm in East Austin, we create a safe place where young people can experience first-hand the transformational power of meaningful hard work in order to become healthy, productive, civically-engaged community members. Our work includes:
Paid Internships for young people

Farm Internship Program (14 to 17 years old)
Food & Leadership Fellowship (18 to 23 years old)
New in 2017: Culinary Internship Program (14 to 17 years old)

Educational Farm Tours
Community Volunteer Days
Sharing our harvest with the community through our Hunger Relief Partners
As the only farm-based youth leadership organization in Austin, Urban Roots is uniquely positioned to be a catalyst of change for the larger community. Our unique model reaches over 16,000 people each year. Since Urban Roots began in 2008:
288 youth leaders have graduated from the Farm Internship Program
$450,000 distributed directly to youth in the form of stipends
7,766 hands-on volunteers on the farm
4,920 middle and elementary students engaged in interactive educational farm tours
288,601 pounds of produce harvested
117,784 pounds of produce donated – or 235,000servings – to 12 different local hunger relief partners
"A lot of people say that you can't make a change in the world, but when I give people something that I've grown it feels really good because it feels like I really am making a change." – Youth Intern
Our History
In 2008, Urban Roots began as a program of another youth development nonprofit to empower and develop Austin youth and promote healthy lifestyle choices. Urban Roots' innovative approach of employing youth to grow fresh, healthy food in the heart of an underserved neighborhood while empowering their development as leaders and good citizens proved to be a powerful concept. The program grew significantly over the years, and Urban Roots became a stand-alone non-profit organization after the parent organization closed in 2011.
The Guiding Principles of Urban Roots:
1. We provide a High Quality, Transformational Experience for youth and community members.
2. We celebrate "Rigor" and Meaningful, Hard Work.
3. We build Strong Relationships.
4. We cultivate Intentionality in our work.
5. We engage our work with a Spirit of Celebration and Joy.
6. We Honor and Respect Diversity.
Learn more by visiting their website here.