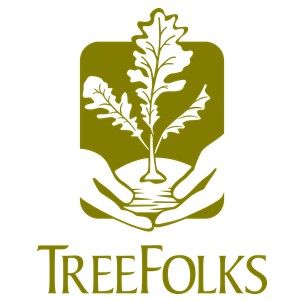 TreeFolks
TreeFolks empowers Central Texans to build stronger communities through planting and caring for trees. Since 1989, TreeFolks has provided the basic necessities of life; clean air and water, habitat for wildlife, and shelter from the hot Texas sun. Our programs include:
· NeighborWoods delivers free street trees to homeowners to plant in the right of way of their front yard to shade streets and combat the urban heat island effect
· CityShade hosts educational workshops, engages volunteers in public tree planting events and facilitates ongoing tree care opportunities for parks, preserves and right of ways.
· Bastrop County Community Reforestation restores the Lost Pines eco-system by providing comprehensive reforestation services to private landowners affected by the 2011 wildfires
Our programs require close partnerships with private landowners, community organizations, government municipalities and neighborhood associations to educate and involve citizens in tree planting and care. In the fall of 2014, TreeFolks will celebrate its 25th year as a nonprofit by planting our 1 millionth tree in Central Texas!
Learn more about us at www.TreeFolks.org