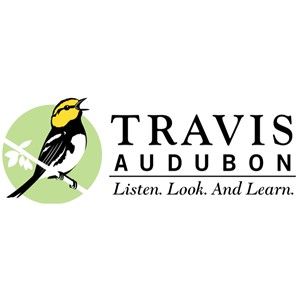 Travis Audubon
About Travis Audubon
Travis Audubon was founded in 1952 by visionary Central Texans who recognized the vital connection between conserving wildlife habitat and the ecological balance necessary for healthy, sustainable, and habitable communities.
Vision
Inspiring conservation through birding.
Mission
Travis Audubon promotes the enjoyment, understanding, and conservation of native birds and their habitats through:
Land Conservation
Habitat Restoration and Management
Environmental Education
Conservation Advocacy
Overview
Travis Audubon is an independent chapter of the National Audubon Society. We are a non-profit corporation with tax-exempt status, governed by a 12-person Board of Directors and managed by a full-time Executive Director. Many of our programs and activities are organized and led by a dedicated, experienced, and highly skilled corps of volunteers.
Least Grebe, Alan Schmierer, Creative Commons
What we do
Travis Audubon promotes the enjoyment, understanding, and conservation of native birds and their habitats.
We protect critical habitat for the endangered Golden-cheeked Warbler at our 715-acre Baker Sanctuary. Our Chaetura Canyon Sanctuary is home to more than 30 nesting avian species and is world renowned for research and conservation of Chimney Swifts. Blair Woods in east Austin is a 'living lab' for habitat restoration and education. Travis Audubon continues to spearhead conservation programs locally and support them abroad.
We lead diverse and interesting field trips and bird walks nearly every weekend and on weekdays, both at local birding hotspots and exotic getaways. We offer an exciting array of monthly speakers and workshops, as well as a variety of popular programs including Youth Birding Camp, our annual Birdathon, and several different seasonal bird counts and surveys.
Travis Audubon offers year-round classes from birding basics to advanced classes for the identification of sparrows, raptors, gulls, butterflies and dragonflies, and even grasses. Our outreach programs strive to educate the community about the vital connection between conservation and sustainable, healthy human habitats.
Why it matters
Birds are part of the natural system. They are pollinators for many plants as well as essential for seed dispersal. Rodent control would be an immense problem without birds to keep their numbers in check. Birds save millions of dollars a year by eating pests in gardens and farms, thereby reducing the amount of pesticides needed.
Bird studies help with scientific advancement. They teach us about climate and the environment. Birds are also key to indicating environmental changes. Large, rapid declines in bird populations can alert us to an environmental problem that needs immediate attention.
Bird watching is the fastest growing outdoor recreation in the country. According to the U.S. Fish and Wildlife Service, about 50 million Americans go birding and spend money on gear, gas, food, and lodgings.
Birding is a growing hobby that appeals to all ages and provides a great family activity. Time spent in nature provides positive physical and mental benefits. Birding is a gateway activity to connect people with nature, building a deeper understanding of our relationship with the natural world and the role we all serve as stewards of the environment.
The beauty, song, and aerial abilities of birds have inspired artists, poets, and inventors for centuries. From the eagle to the dove, birds are iconic representations of our ideals and values.
Learn more here: http://travisaudubon.org/