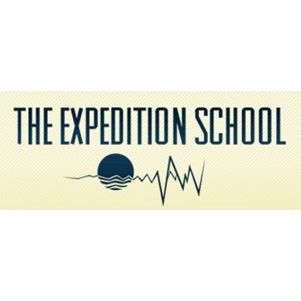 The Expedition School
Our Philosophy
Our goal is to broaden the horizons of our students and participants in the context of their learning environment with hands-on education. The Expedition School utilizes nature as its classroom. This classroom – the ocean, desert, mountains, glaciers, and rain forests –challenges and inspires individuals of all ages.We build communities rather than clientele. Whenever possible, we involve participants in every aspect of the trip from packing provisions to interacting with local communities in a sustainable way. Individuals come away from the Expedition School with new or renewed self-confidence, strengthened leadership, new perspectives, practical skills, knowledge, extraordinary memories, and a steward of the environment.
Sustainability and the Environment
The Expedition School is committed to environment. Leave No Trace principles are taught and practiced in every program. We support locally owned and operated businesses. We are proud partners with the Lady Bird Johnson Wildflower Center,www.wildflower.org; strong advocates of Food and Trees for Africa (we utilize their CO2 calculator to calculate our carbon footprint on every expedition-http://www.trees.co.za; Authorized Providers and volunteers for the American Red Cross http://www.redcross.org and, are active members of the international nonprofit organization, The Surfrider Foundation, http://www.surfrider.org
Safety
Whether surfing, hiking, fossil digging, or filming wildlife, safety is always a top concern at The Expedition School. All participants are taught general safety skills and how to avoid or deal with specific risks. The School has a volunteer board of medical practitioners and physicians who review and approve all staff medical certifications, medical kits, and emergency medical protocols in each expedition location. All guides possess current certifications in CPR for the Professional Rescuer, Automated External Defibrillators, and First Aid Training. All lead guides have at minimum a Wilderness First Responder certification, access to the most effective form of communication in the area; and, complete geographical knowledge of the area exploring.
Learn more about the Expedition School at:
http://www.expeditionschool.com/