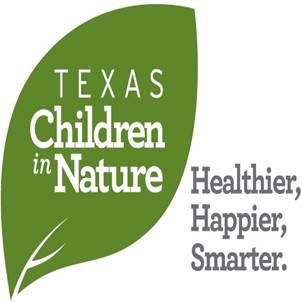 Texas Children in Nature
The Call To Action: In the early 2000's research was emerging that showed that children were spending less time in the outdoors and more time with media; while at the same time childhood obesity rates were increasing at an alarming rate. Within just a matter of one generation, our society was radically changing to an increasingly indoor focused world for our children. Author Richard Louv published his book, Last Child in The Woods; Saving Children from Nature Deficit Disorder in 2005 that gave a voice to the issue and launched a grassroots movement to address it.
Our History: In fall 2009, a bipartisan group of Texas legislators requested that the Texas Parks and Wildlife Department, along with theTexas Education Agency, the Texas Department of State Health Services and the Texas Department of Agriculture form a public-private partnership to develop a strategic plan. Over 80 professionals including representatives from state and federal agencies, NGOs, health, education, natural resources, community organizations and businesses, answered the call and formed the Texas Partnership for Children in Nature.
Carter Smith, executive director of the Texas Parks and Wildlife Department, chaired the effort. In January 2010, a 17-member Texas Steering Committee representing four state agencies, NGOs, health, education and business, convened to establish a work plan and stakeholder teams. The focus areas were Education, Health, Access and Community, and later, Marketing and Policy/Legislative.
The strategic plan was released in 2010 at the Children in Nature Summit held in Austin, TX. At that time the Action Committees decided to focus on forming regional collaborates that would work locally with their communities to further the goals laid out in the strategic plan. Regional collaboratives were formed in Austin, San Antonio, Houston, North Texas, South Texas and the Caprock.
Today: We are a grassroots network of over 260 partner organizations and individuals who are working together to connect children and families with nature in Texas. Each partner brings their unique perspective and solutions to the network. The website www.naturerockstexas.org was created by TCiN to connect families with partner's programs, events and nature spaces, and to support the regional collaboratives.
This website is designed to share the important research that supports all the reasons children and families need the outdoors, share best practices between the collaboratives, offer ways to get involved and connect families to the partners.
TCiN is guided by a steering committee of 20 individuals from around the state that represent; environmental education, parks and recreation, hunting and fishing, formal education, health and wellness, youth development and the national Children & Nature Network.
TCiN supports the Nature Rocks Texas suit of websites in Austin, Caprock, North Texas, San Antonio, & South Texas.
Get Involved: You can get involved with a regional collaborative or at the state level by contacting info@texaschildreninnature.org You can also take action by making a personal commitment to take the kids in your life outdoors more frequently to help them be healthier, happier and smarter.