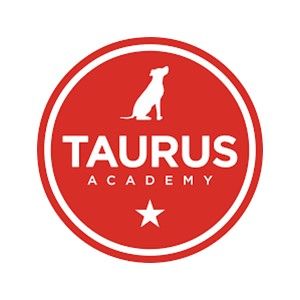 Taurus Academy
Taurus is a "home grown" Austin company—literally! William and Melanie McLeroy started the business out of their East Austin home in 1994 and have been working with Austin-area dogs and their families for over twenty years. We provide excellent care for dogs while improving their behavior as well as keeping them happy and safe.
We are interested in learning—of course about dogs, their care, behavior and training; and also about people, how to connect, teach, and learn from each other. Our internal education system is unparalleled, and, at our five locations in Central Austin, our friendly and knowledgeable Pack Members can answer any questions you might have about training and socialization. From potty training to running on the trail, we cover it all!
We are committed to our community, volunteering and partnering with many local and national non-profits to help create a better Austin for all of its inhabitants. Our focus on Spay/Neuter and LGBTQ+ issues help us connect with all facets of Austin's varied populace.
In practice, our focus on behavior creates a community of polite, socialized dogs and educated owners that benefits all of Austin. We also strive to help the households we serve become happier through our expertise and connection
Learn more about Taurus Academy here: