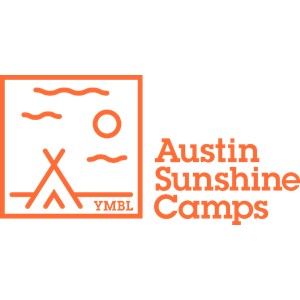 Sunshine Camps
Mission
Engaging and empowering youth through education and outdoor experiences.
Vision
Igniting infinite possibilities for Austin's youth.
Value Statements
Accountability – Acknowledging and assuming responsibility for actions, decisions, policies and programs. It can be applied to both individual accountability and the accountability of the organization.
Integrity – Acting with honesty and honor in all that we do
Accessibility – Removing the barriers that inhibit access to programs, staff and stakeholders
Intention – Making decisions with regard to the values of Austin Sunshine Camps
Community – Connecting people around a shared vision and common values
Caring – Regarding others with kindness and consideration
Learning – Providing an environment that fosters growth and development
In 1928, The Young Men's Business League (YMBL) of Austin recognized the serious community threat of youth tuberculosis and established the Austin YMBL Summer Sunshine Camps in Zilker Park, as it was said that exposure to sunshine could promote healing from the disease. The park provided a space in which local economically disadvantaged children could gain weight, grow strong and spend time outdoors. Today, Austin YMBL Sunshine Camps (ASC) is still serving youth living near or below the poverty line. Our programs enrich the community by encouraging and facilitating the power to succeed through education and healthy living. Austin YMBL Sunshine Camps renders the space and comfort kids need to look beyond their current situation and dream big.
Learn more by visiting our website.