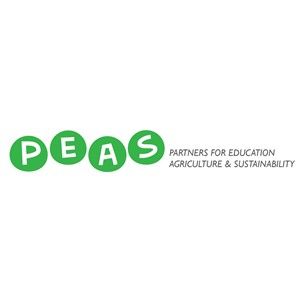 Partners for Education Agriculture and Sustainability
PEAS is dedicated to connecting communities to the natural world with a focus on school and community gardening and outdoor learning in order to inspire the preservation and conservation of our precious planet.
PEAS is 501c3 non-profit that builds community and sustainable agriculture via:
Revitalization of school and community gardens.
Garden and edible education programs for schools and the community.
Summer camp scholarships to help get more kids outdoors.
Garden education classes at PEAS Community Farm.
With children in the United States spending on average 7 hours facing a screen everyday our school gardens have become an essential place for critical learning opportunities across all content areas. Partners for Education Agriculture and Sustainability (PEAS) gets communities outside for learning!
Gardening education:
Provides learning opportunities in science, math, social studies, language arts, health, PE, Fine Arts, and Music
Teaches respect for the natural world around us and complements social emotional learning by improving self‐esteem, student engagement with the school community, and a sense of empowerment, among other benefits.
Fosters creative learning opportunities and a creative space for learning and mentoring.
PEAS began in 2011 as a collective of educators, students, parents & community members operating the school and community organic farm at Cunningham Elementary. Over time the leadership committee realized the need in the community for assistance with school and community garden maintenance and educational support for garden programs and outdoor learning. For more information visit www.peascommunity.org