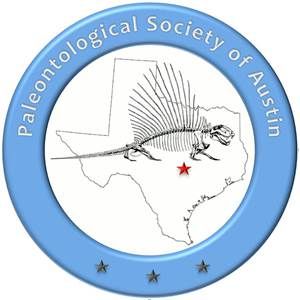 Paleontological Society of Austin
The PSoA is a scientific, non-profit community-based organization devoted to the study of fossils. Our goals are: advancing the state of the science, educating the public, and collecting and identifying fossil specimens. Activities include:
• monthly meetings, field trips, and newsletters
• an annual fossil show with educational programs for kids
• irregular technical publications
• educational presentations
• exchanges of specimens and information with amateur and professional paleontologists world-wide
The focus of PSoA is primarily on Texas fossils, fossil collecting in Texas and involvement with Central Texas organizations. PSoA is a member of the South Central Federation of Mineral Societies.
Website: www.austinpaleo.org
Twitter: @austin_paleo
Contact: Erich Rose - presidentaustinpaleo.org