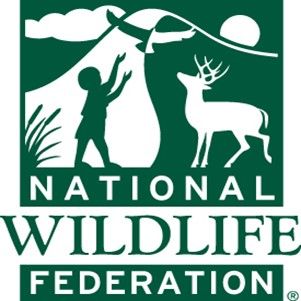 National Wildlife Federation
National Wildlife Federation is a voice for wildlife, dedicated to protecting wildlife and habitat and inspiring the future generation of conservationists.
We believe that helping wildlife survive the challenges of the 21st century like climate change and habitat loss is best done by:
Working with diverse groups to achieve our common conservation goals.
Forming resilient and sustainable solutions to problems facing our environment and wildlife.
Focusing on the future of conservation as well as the present, to ensure America's wildlife legacy lives on.
The History of National Wildlife Federation
In the early 1900s, there was no nationwide constituency to support conservation. Many people cared about wildlife conservation, but nobody was organized in any fashion to advocate or influence policy decisions. In the words of NWF founderDing Darling, "Wildlife doesn't vote and neither do conservationists…"
Darling dreamed of a federation promoting conservation interests, encouraging social diversity, and demanding action from Congress. His dream became reality in 1936 when he convinced President Franklin Roosevelt to convene more than 2,000 hunters, anglers and conservationists from across the country to the first North American Wildlife Conference in Washington, DC.
There, the General Wildlife Federation (later changed to the National Wildlife Federation) was formed with the idea of uniting sportsmen and all outdoor and wildlife enthusiasts behind the common goal of conservation.
This first conference was such a success that energized and motivated participants returned home to organize federations in each of their states. These [affiliates] became the backbone of National Wildlife Federation, and today, they return each year to NWF's [annual meeting], providing governance for the organization, as well as the vision and grassroots needed to achieve our joint conservation goals.