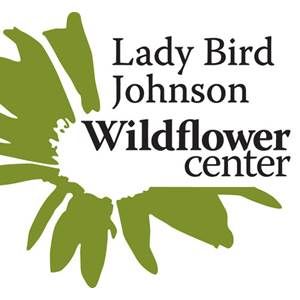 Lady Bird Johnson Wildflower Center
The Wildflower Center is located in Southwest Austin, Texas. Need directions? Click here
The mission of the Lady Bird Johnson Wildflower Center is to increase the sustainable use and conservation of native wildflowers, plants and landscapes.
Lady Bird Johnson, our former first lady, and actress Helen Hayes founded an organization in 1982 to protect and preserve North America's native plants and natural landscapes. First as the National Wildflower Research Center and later as the Lady Bird Johnson Wildflower Center, this special place exists to introduce people to the beauty and diversity of wildflowers and other native plants. Every day, the Wildflower Center brings life to Mrs. Johnson's vision in its public gardens, its woodlands and sweeping meadows as well as in internationally influential research. In 2006, the Center became an Organized Research Unit of the University of Texas at Austin.
Decades ago, Mrs. Johnson recognized that our country was losing its natural landscapes and its natural beauty. As much as 30 percent of the world's native flora is at risk of extinction. The Wildflower Center was intended to help preserve and restore that beauty and the biological richness of North America. Since then, the Center has become one of the country's most credible research institutions and effective advocates for native plants.
The Center's gardens display the native plants of the Central Texas Hill Country, South and West Texas, while the Plant Conservation Program protects the ecological heritage of Texas by conserving its rare and endangered flora. TheNative Plant Information Network is a database of more than 7,200 native species available online.
The Land Restoration Program applies knowledge of ecological processes to restoring damaged landscapes. The Center's education programs for children and adults teach people about their natural surroundings and how to grow native plants in their own backyards.
Website: www.wildflower.org