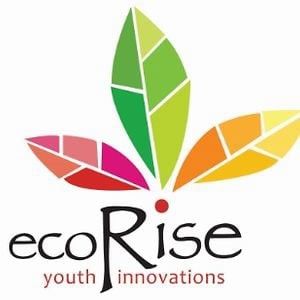 EcoRise Youth Innovations
MISSION
EcoRise Youth Innovations inspires a new generation of leaders to design a sustainable future for all. Our school based program empowers youth to tackle real-world challenges in their schools and communities by teaching environmental literacy, social innovation and hands-on design skills.HISTORY
With over 15 years of national and international experience working with education programs serving disadvantaged youth, Gina LaMotte founded EcoRise (formerly Uplift Austin) in 2008. EcoRise began in one public high school in East Austin, and has since expanded to a train-the-teacher model serving roughly 5,500 students across 60 schools throughout Texas. Student alumni from diverse socio-economic backgrounds have developed and executed more than 700 inventions and campus improvement projects, working alongside more than 500 professional volunteers from the fields of green technology, design, environmental science and more. Thanks to our expansion partners, EcoRise is now broadening its reach into more schools across Texas!
OVERVIEW
EcoRise develops the next generation of creative problem solvers by enlivening conventional classrooms with academically-aligned K-12 curriculum that introduce students to sustainability, design innovation and social entrepreneurship. Green professionals serve as guest speakers and project mentors to help students solve real-world sustainability challenges concerning energy, water, waste, transportation, air quality, food and public spaces. The program focuses on the following students impacts:
Enhance STEM Education: EcoRise bridges the gap between theory and practice, helping students understand science and math concepts as they develop solutions to sustainability challenges relevant to their school and community.
Promote Sustainability: Students cultivate environmental literacy and stewardship, adopt sustainable living practices, and act as leaders and creative change-makers in their communities.
Exposure to Green Careers: Students learn and are inspired by professionals representing architecture, science, design and green technology who share college and career opportunities as well as the most current breakthroughs and trends in their field.
Develop 21st Century Skills: The program incorporates design thinking methods to cultivate essential soft skills, including creativity and innovation, critical thinking, communication, collaboration, technology literacy, and leadership.
Learn more at: http://ecorise.org/