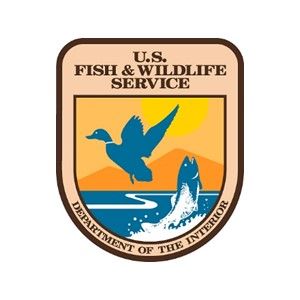 Balcones Canyonlands National Wildlife Refuge
Refuge Headquarters:
Open from 8:00am to 4:30pm, Monday through Friday excluding Federal Holidays. Here, refuge staff and volunteers are available to provide you with maps, brochures and checklists and let you know what's happening on the refuge. This is also where the business of the refuge is conducted. Please note, the entrance gate is timed to open and close automatically just before and just after regular business hours.
Free of charge, seven days a week from sunrise to sunset, you can enjoy the Warbler Vista Unit, Doeskin Ranch and the Shin Oak Observation Deck. This is where you can enjoy wildlife-related activities, including wildlife watching, hiking, and photography. Enjoy your public lands!
Special Events and Activities:
The refuge offers many exciting special events and activities! Check out the Events Calendar, Environmental Education and For Educator pages for fun things to do.
DIRECTIONS: The refuge Headquarters is northwest of Austin, Texas. It is located on FM 1431 approximately five miles west of Lago Vista, one mile east of the intersection with Cow Creek Road/CR328. See the maps section of this website for additional directions. The lat/long for the refuge headquarters is 30.506769 and -98.024185.
Learn more here.