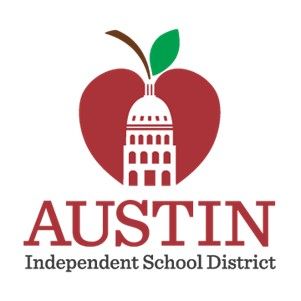 Austin Independent School District
· AISD is a diverse, urban district that is making great progress in student academic achievement. AISD is the fifth largest school district in Texas, and serves approximately 85,000 students at 128 schools.
· The District's student population has grown by six percent over the past five years, and our Economically Disadvantaged student population has grown by 15 percent, and represents 61.3 percent of all students. Our English Language Learner population has grown by 35 percent over the past five years, and now comprises 29 percent of our student population. We've also seen a 14 percent growth in our Hispanic students, a 10 percent decrease in our African American population, and a 5 percent drop in our White student numbers.
· The District also supports families that represent more than 94 languages, and we teach seven languages other than English in our schools, including Spanish, Chinese, Japanese, and American Sign Language.
Mission
In partnership with parents and our community, AISD exists to provide a comprehensive educational experience that is high quality, challenging, and inspires all students to make a positive contribution to society.
Vision
AISD will be nationally recognized as an outstanding school district, instilling a passion for life-long learning in all students.
Core Values
Focus on Children
Excellence
Integrity
Equity
Respect
Health and Safety
Website, http://www.austinisd.org/
Anne Muller, amuller@austinisd.org