BLACK IN NATURE
an invitation from our Executive Director
Greetings to all,
Westcave Outdoor Discovery Center's purpose and mission is rooted in conservation, the idea that everyone should enjoy, protect, and preserve our natural resources for current and future generations, and there is no more important resource than each of us -- and in particular, our children. Westcave condemns behavior that is rooted in perceived or unjust power and projected through racism, and we believe that all people should have the opportunity to wonder, explore, and safely share in healing experiences outdoors at places like the Westcave Preserve, and through our CiNCA program.
Breonna Taylor, Christian Cooper, Ahmaud Arbery, and George Floyd are the names of real people in a reality that has been too real, for too many, for too long.
This week, many Black people are participating in "Black Birders Week" and "Black in Nature" activities. We honor and celebrate you.
While access to our Preserve remains limited due to COVID-19 restrictions, we are offering the remaining reservations on Friday and Saturday exclusively (at no charge) to those participating in the Black in Nature and Black Birders Week activities. If you are a Black nature enthusiast expert or a Black person new to nature and interested in exploring Westcave, please email me directly at trevor@westcave.org and I will confirm your spot and share special instructions related to experiences at Westcave during COVID-19. Please note that space is limited, so if you are interested, we strongly encourage you to be in touch at your earliest.
We hope you are well, and we welcome you to Westcave.
Best regards,
Trevor D. Hance, JD MA
Executive Director & CEO
Westcave Outdoor Discovery Center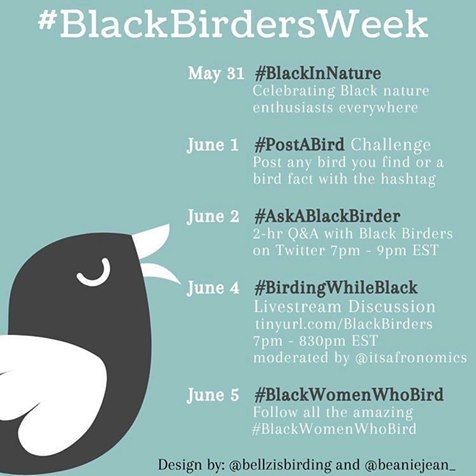 Bookings Available for Black Birders Week
Each "spot" is a reservation for up to 4 people
Friday 6/5:
8:00am - 1 spot
1:00pm - 4 spots
2:30pm - 4 spots
Saturday 6/6:
8:00am - 1 spot
1:00pm - 4 spots
2:30pm - 4 spots
#BlackinNature #BlackBirdersWeek #EquityOutdoors