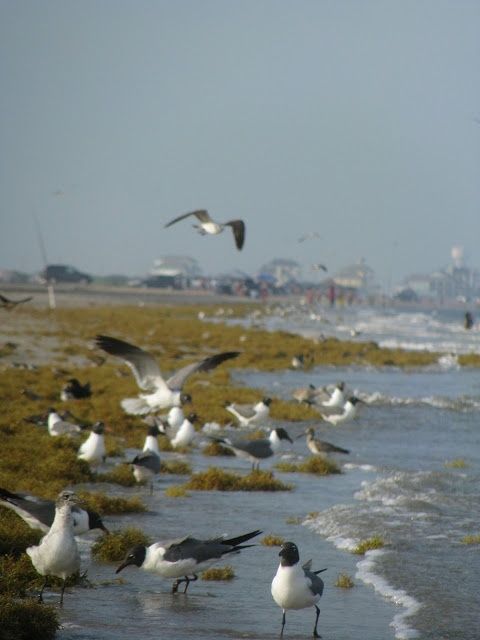 Bolivar Peninsula, 5 night stay at Victor Emanuel's Beach House
Southeast of Houston and north of Galveston, the Bolivar Peninsula boasts one of the most scenic coastlines in Texas. Beyond its natural beauty, this stretch of the Upper Coast lies at the heart of what many people consider the nations' premier birding area. Owing to its geographic location on the Central Flyway, and as a barrier island separating Galveston Bay from the Gulf of Mexico, millions of shorebirds and songbirds utilize the peninsula each spring during the northward bird migration.
Victor Emanuel, founder and president of Victor Emanuel Nature Tours, Inc. of Austin, Texas, had donated a five-night stay at his recently renovated house on the Bolivar Peninsula, a short distance from its terminus at Port Bolivar. The house sits at the southern end of the peninsula, only a few minutes from the ferry terminal and only 20 minutes from the legendary birding hotspot of High Island. Unlike the exposed houses built on the open beach, Victor's beach house fronts on to a fabulous saltwater marsh where high numbers of shorebirds, egrets, herons, spoonbills, gulls, and terns gather by the thousands to feed and rest. Victor says that from the deck one can see thousands of birds daily during the spring migration. The house is rustic, but clean, comfortable, and fully furnished. Features include: sleeping capacity up to six people in two twin beds, two queen beds, and a couch bed in one large living area; outside viewing deck, and air conditioning. From the house the famed Bolivar Flats lie only minutes away while a variety of fabulous birding areas including Rollover Pass, High Island, and Anahuac National Wildlife Refuge are reached in 20-45 minutes.