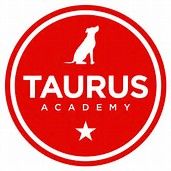 5 Play Days at Taurus Academy
Gift card for 5 Play Dates at Taurus Academy
Why Choose Play Days at Taurus?
Taurus is much more than a "doggie treadmill." While most people choose daycare for their dog for exercise, attention, and stimulation, we provide much more. Our pack is comprised of dedicated dog trainers, who will attend to every moment of your dog's day in a way that ensures safety and fun, and also promotes polite behavior with dogs and people. We regularly exceed industry standards in many ways, including our cleaning & ventilation procedures, and health and behavior knowledge.
At Taurus, dogs will learn:
How to appropriately greet and play with other dogs, in a safe, supervised environment
To enjoy a kennel atmosphere (which is why play day is required before boarding or training)
Confidence, with new dogs as well as people
How to be away from the pack, which is essential in cases of separation anxiety
How to greet and interact with people politely and positively
Picking the Perfect Play Group
To ensure your pup's safety and enjoyment, all dogs at Taurus undergo an evaluation period to assess personality. The dogs are rotated in small groups and are matched by highly trained pack members according to age, size, and temperament. Our expertise in canine communication means the dogs stay safe and polite. Dogs will be dogs, however, so sometimes rowdy players will end up with a nick, scratch, or puncture.