ADDITIONAL INFORMATION ABOUT THE ROADRUNNER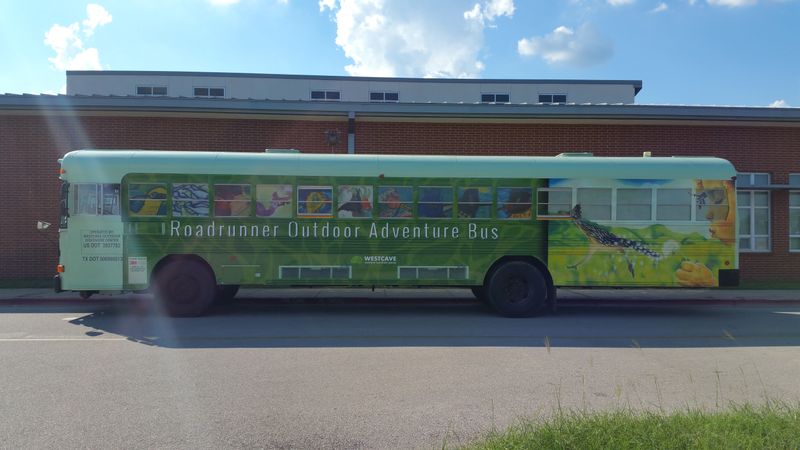 YEAR/MAKE/MODEL: 2001 BlueBird All American, Diesel
CAPACITY: : With 26.5 bench seats, the Roadrunner has 72 seat belts and can safely transport 51 adults or 81 children under 3rd grade.
A/C: Front & Rear
Registration & Insurance
The Roadrunner is registered with the U.S. Department of Transportation (US DOT: 2837782) and the Texas Department of Motor Vehicles (Registration #: 006990013C)
Insurance: Under the TxDMV and the U.S. Department of Transportation requirements, the Roadrunner is fully compliant with the minimum coverage of $5,000,000. See Insurance Certificate.
Our Primary Bus Drive
Westcave has hired Wayne Stock, our primary driver of the Roadrunner. Wayne has over 30 years' experience in driving commercial vehicles and school buses. Wayne has undergone specific training for driving and operating school buses and takes pride in his emphasis on safety for everyone aboard the Roadrunner.