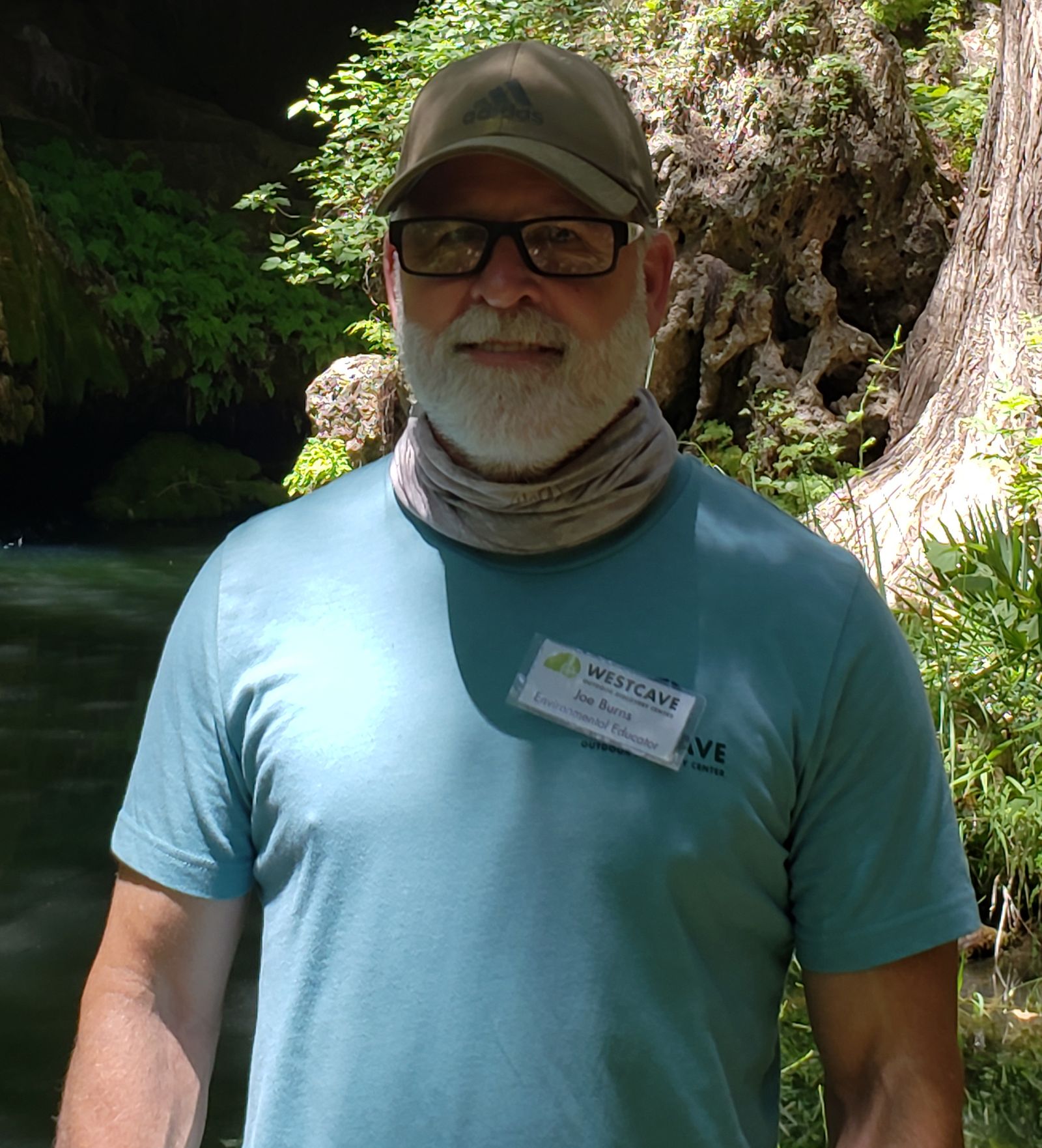 JOE BURNS
Natural Science Educator
Joe had an appreciation for nature and the great outdoors starting from a very young age. He roamed the natural history museum in Waco at three years old while his mom worked. Family vacations were always built around a camping trip, usually to a National or State Park.
While attending the University of Texas at Austin, Joe received a bachelor of science degree in education and later a Masters in Education degree from Sul Ross St. University. Joe retired after a thirty-two year career in public education as both a teacher and administrator.
The retired life was not for him, however, so the search for a new opportunity began! Joe was thrilled when he discovered an opening at Westcave Preserve. Joe joined the Team as an Environmental Educator where he can merge his passion for nature and the environment with his skill set as an educator.