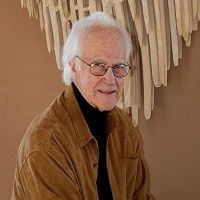 JOHN COVERT WATSON
MEMBER EMERITUS
A visionary architect who has studied with Frank Lloyd Wright and has created a number of organically designed homes. John was the private landowner of what is now Westcave Preserve. He would tell you that during the time he cared for this property, he often had the difficult task of chasing away hundreds of trespassers, many of whom didn't share his conservation ethic.
In the early 1980s, John recognized that the public had a great desire to visit this very unique hill country canyon and he had the vision to partner with our life-long friends at the LCRA to create the private non-profit Westcave Preserve who's early mission was dedicated to the restoration and preservation of our extraordinary property.
We created the John Covert Watson Award for Vision at our 2008 Celebration of Children in Nature and have honored others in our community who have shown vision in their own efforts to connect children to nature.